April 14, 2016 3:04 pm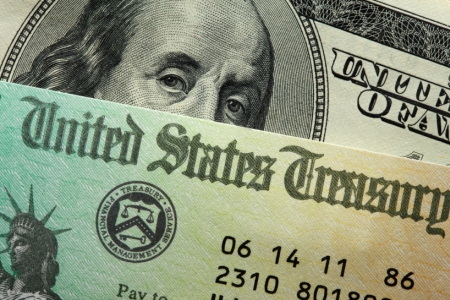 Many financial institutions observe reduced loan balances and lower credit card late fees in the second quarter of each year, coinciding with tax season and suggesting that many use their tax refunds to pay down debt.
"Paying down debt can undoubtedly be one of the best ways to put a tax refund to good use," says Nick Bryan, executive vice president of OpenSky, a provider of resources and tools that help consumers build credit. "This not only saves on interest payments, but also can improve credit, since the ratio of debt-to-credit impacts credit scores.
"However, if someone has a no- or low-interest rate, paying off credit card or long-term debt may not be urgent," Bryan says. "It makes sense to do the numbers—you aren't losing money to let zero interest debt stay where it is for a while."
Bryan notes there are ways to turn refund money into a safeguard against possible future debt, rather than pay down existing debt. It may make sense to put a refund toward a "life happens" savings account for emergencies, such as car repairs or medical bills. Making necessary home repairs and upgrades is also a wise use of refund dollars—homeownership is an investment, and protecting that investment will pay off when the house sells for top dollar.
Tax refunds may also be used to help build (or rebuild) credit, Bryan adds. Using a portion of the refund as a security deposit to get a secured credit card can have a positive impact on credit history.
Taxpayers have until April 18 this year to file their 2015 returns, as well as pay any tax due.
Source: OpenSky
Published with permission from RISMedia.