March 11, 2016 3:04 pm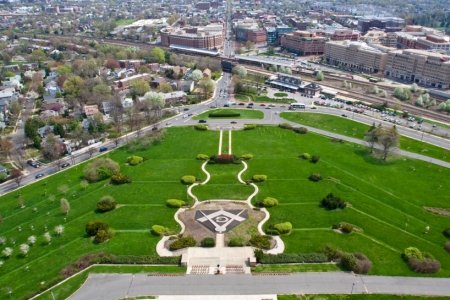 Things will be great when you're downtown!
Livability.com recently released its ranking of the top 10 best downtowns across America, underscoring resurgence in downtowns in mid- and small-size towns. The downtowns included in the ranking offer expanded housing options, diversity and around-the-clock entertainment.
"Having a great downtown is about more than just great stores and great restaurants," says Matt Carmichael, editor of Livability.com. "A great downtown needs people. Great cities need great spaces to gather. These cities and towns are wonderful places to get out and engage with your friends, family and other residents."
The ranking is as follows:
1. Alexandria, Va.
2. Santa Monica, Calif.
3. Greenville, S.C.
4. Bellevue, Wash.
5. Pittsburgh, Pa.
6. Boise, Idaho
7. Tempe, Ariz.
8. Plano, Texas
9. Colorado Springs, Colo.
10. Evanston, Ill.
To determine the ranking, Livability.com evaluated data from various sources, including the U.S. Census Bureau, the U.S. Department of Agriculture and the mapping platform Esri, to pinpoint areas experiencing an influx in population, new development and low vacancy rates. Livability.com also factored in Walk Score and affordability, among other indicators, and included a population parameter to identify downtowns that extend beyond Main Street.
Source: Livability.com
Published with permission from RISMedia.