March 2, 2016 3:01 pm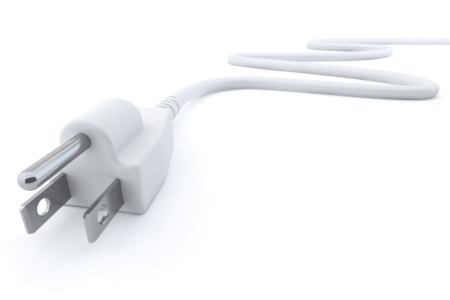 Disconnecting from technology is challenging, but not impossible. In fact, many Americans are actively unplugging, according to a recent Harris Poll®. The poll found that 45 percent of Americans cut back on screen time at least once a week, whether to enjoy quiet or "me" time, or to spend quality time with their families. For most, "unplugging" means avoiding the Internet, email, social media, calls, text messages, apps, videogames and/or television.
But is that enough? According to the poll, 60 percent of Americans wish their family members would unplug more often, and nearly 30 percent have been told to unplug by others. What's more, almost 40 percent believe it is "unrealistic" to unplug for more than a few hours at a time, and have a fear of missing out (FOMO) if they're disconnected for too long.
The poll also found that the device most difficult to detach from is also the device inducing the most anxiety: mobile phones. Over 40 percent of Americans—especially Gen Xers and millennials—feel anxious when they don't have their phones with them.
Still, unplugging gives way to other enjoyable activities. Reading ranks number one, according to the poll, followed by spending time with family, sleeping, relaxing and gardening.
Ironically, nearly 20 percent of Americans cited in the poll make an announcement on social media when they're going to unplug. Go figure!
Source: The Harris Poll®
Published with permission from RISMedia.