September 15, 2016 12:51 am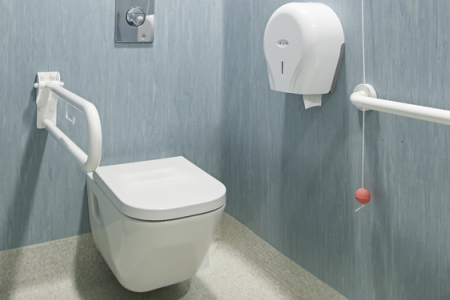 A handy interactive checklist and guide from the Home Instead Senior Care® network takes a comprehensive look at the most unsafe areas of the home for seniors. According to Home Instead, an overwhelming majority of ER doctors (100 percent in the U.S. and 99 percent in Canada), adult children (85 percent in the U.S. and 84 percent in Canada) and seniors (94 percent in the U.S. and 97 percent in Canada) agree that falls are the most common home accidents for older adults.
What can older adults who want to stay at home do? ER doctors in the U.S. and Canada are unanimous: an annual home check is key. Those physicians say injuries are most likely to happen in the:
Bathroom
– 69 percent (56 percent in Canada)
Bedroom
– 13 percent (14 percent in Canada)
Kitchen
– 9 percent (12 percent in Canada)
Stairs
– 5 percent
This means a room-by-room check can make all the difference in keeping seniors safe and independent at home. When it comes to the bathroom, the Home Instead checklist prompts these questions:
• Are grab bars available near the tub, shower and toilet?
• Is the floor slippery?
• Is there a lack of bath mats?
• Is the bathtub too high?
• Is the toilet the correct height?
• Is there the potential for bath water to be too hot?
• Are medications stored properly—not too high or too low for the senior to reach?
• Do mobility and joint problems make it difficult to reach into cabinets, comb hair or get into a bathtub?
If you answered yes to any of these questions, fixes may be in order to help make the most dangerous room in the house a lot safer.
Published with permission from RISMedia.